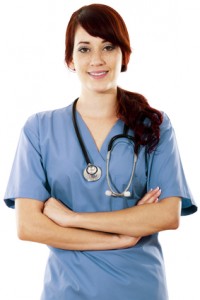 Delaware, nicknamed The First State, as it was the first to sign the United States Constitution, offers many exceptional opportunities for nurses.
The top four cities by population in Delaware have median salaries for Registered Nurses as follows: Wilmington $71,925, Dover $67,549, Newark $71,925, and Bear $71,925.
Five of the top twenty-five private sector employers in Delaware are hospitals or medical centers. Christiana Hospital is ranked 1st with 7,000 employees, Wilmington Hospital is 3rd with 3,800, Milford Memorial is 6th at 3,000, Kent General Hospital is 18th with 1,500 and Beebe Medical Center is 22nd with 1,360.
Delaware Facts & Figures
2012 Unemployment Rate: 6.8%
Unemployment Rank: 19 of 50
2011 Per Capita Income: $41635
Per Capita Income Rank:  20 of 50
2011 Cost of Living Index:  108.2
Cost of Living Rank:  37 of 50
Three Largest Cities in Delaware
Ten Largest Hospitals in Delaware
Christiana Hospital
Delaware Psychiatric Center
Bayhealth Medical Center
St Francis Hospital
Beebe Medical Center
Nanticoke Memorial Hospital
Alfred I Dupont Hospital
Veterans Affairs Medical Center
Rockford Center
Meadow Wood Behavioral Health